It was a wet Sunday morning when myself and Francesca Hughes of Original Fuse Designs met at Cafe Nero in Wilmslow, Cheshire, to conduct the interview section of our new promotional video for Broken Rose.
After moving from one seating area to another, dodging some rather noisy customers, Fran set up her camera, along with it's cute mini tripod (all very professional, you understand ! ) and began to film me talking about my favourite subject: Broken Rose. The video describes the company and its influences, and also its aims for the future. Well, it did... once I'd managed to get my words untangled, that is!
The next section was filmed a week later, on a more sunny Saturday morning. Fran and I met at 8:30am at the Carrs in Wilmslow in order to beat the rush of kids that was bound to follow us on such a nice day. We had found the perfect location: a graffiti covered skate park.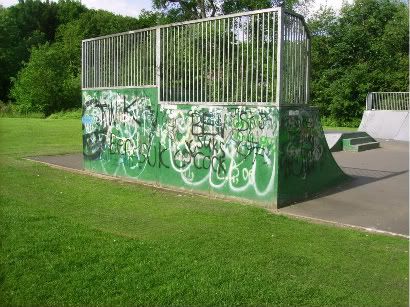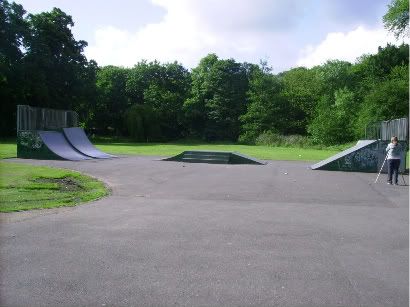 The filming took place in various different locations around the skate park; infront of graffiti panels, ontop of the halfpipe and ontop of the funbox. Stood ontop of the half pipe whilst Fran set up her camera with her (slightly bigger ! ) tripod, I noticed a spot of graffiti that simply said "I hope you fall" ... not something you want to read when you're about to perform a street dance up there!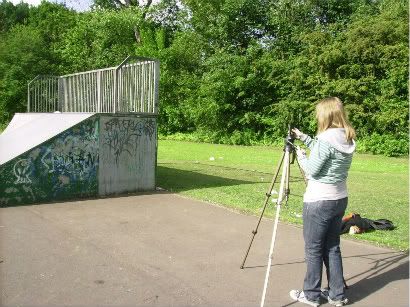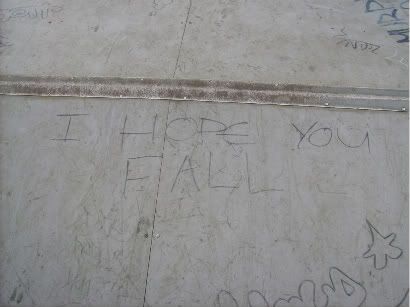 Despite a few interfering dogs and the very un-showbiz job of moving dirty rubbish out of the way of the shot, the shoot went really well, and I cannot wait for you guys to see the finished product!
The routine which is featured in this video is to AFI's "Prelude 12/21" and the full Broken Rose video of this dance (to be filmed in a different location) will also be live very soon.
Thanks for tuning in guys!
Gemma Connell
Just Another Rockstar.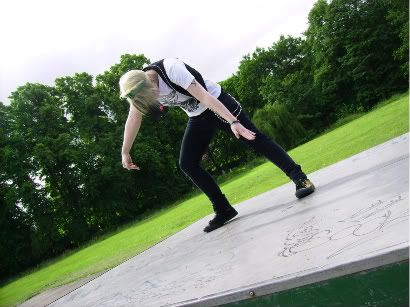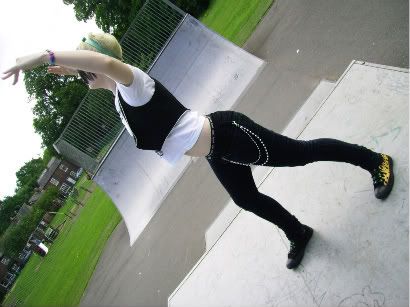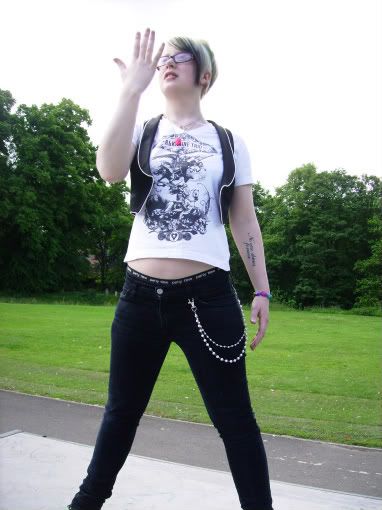 Broken Rose would like to offer huge thanks to Original Fuse Designs for the filming and editing of the videos. Check out their website at www.originalfuse.eu